By Courtney Pittman
Cozy and efficient, cottage house plans deliver cute details and storybook charm – without skimping on modern amenities. Thanks to their open floor plans and wide front porches, these budget-friendly home designs live larger than their square footage. We've rounded up some of our favorite cottage house plans, along with some quick tips on how to get the popular cottagecore look.
Want to see more? Browse our full collection of cottage house plans
Create a Warm Environment with the Newest Interior Design Trend: Cottagecore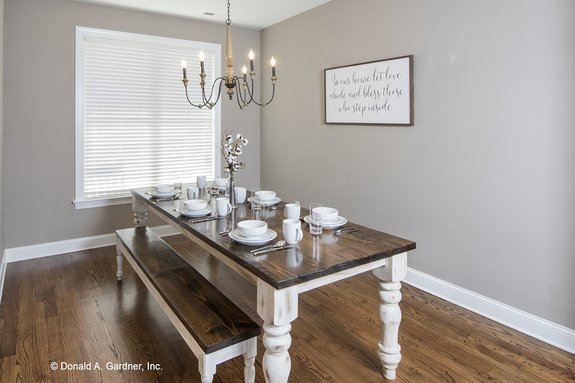 Plan 929-428 delivers cottagecore style with a refurbished dining table and bench, a rustic chandelier, a clear vase with cotton plants, and neutral tones.
It's all about creativity and bringing the outdoors in with the cottagecore style trend. Neutral colors, wild grass and flowers, salvaged antiques, and more, are just some of the ways you can create a warm atmosphere in your home. Get the look with these 5 quick tips:
Antique vases – gather old vases and fill them with freshly picked wild flowers

Vintage chairs – mix and match vintage chairs around your dining table for a total cottagecore look

Rustic side table – have an old wood chair? Set it next to your bed and use it as a side table or a nightstand

Creative plant stands – place a plant on top of old stacked books in the corner of the living room or use a vintage wooden chair as a plant stand

Thrift store finds – head to your local thrift store to search for old treasures like vintage frames, paintings, plates, coffee mugs, and more

For more cottagecore ideas, explore this article from Homes to Love
Cottage House Plan with Loft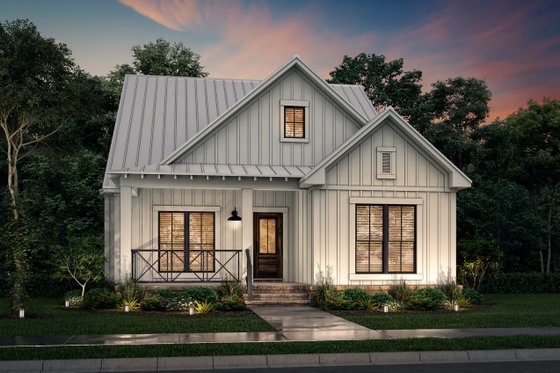 Plan 430-243
This cottage house plan sports an open floor plan and encourages relaxed living. The large island kitchen feels nice and modern, while a mudroom (with lockers!) keeps things organized. A small covered patio fits into the footprint of the home to give you outdoor living space without requiring a big lot. Need more space? Check out the versatile loft on the second level. Don't miss the big walk-in closet in the main-level master suite.
Discover these small outdoor decor ideas from Good Housekeeping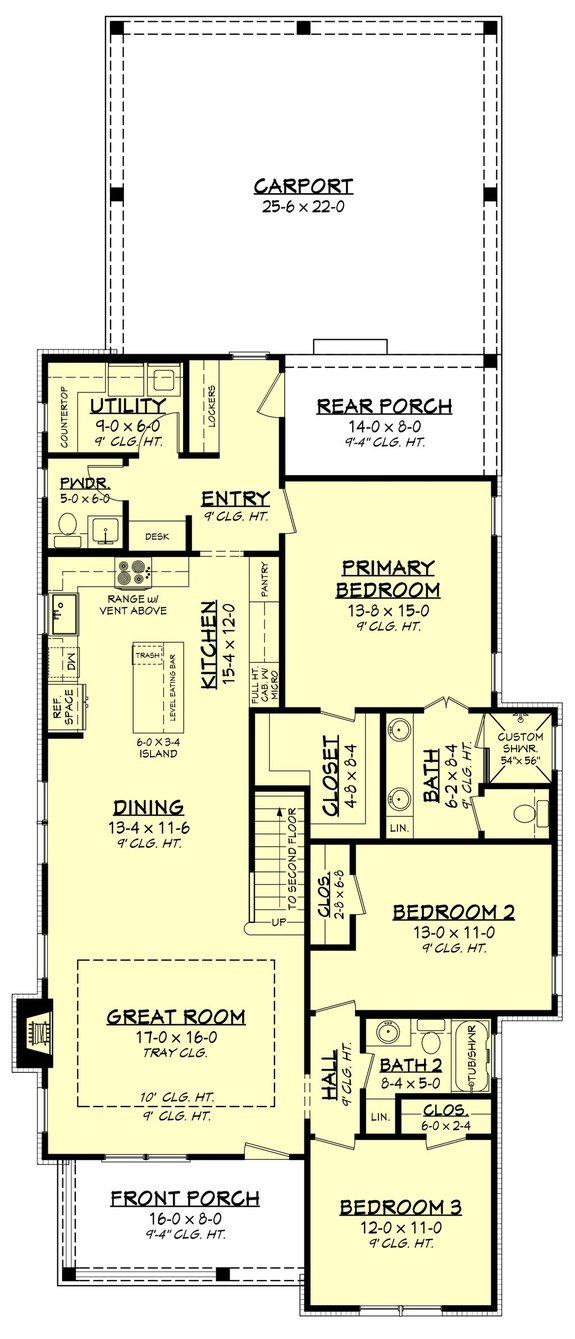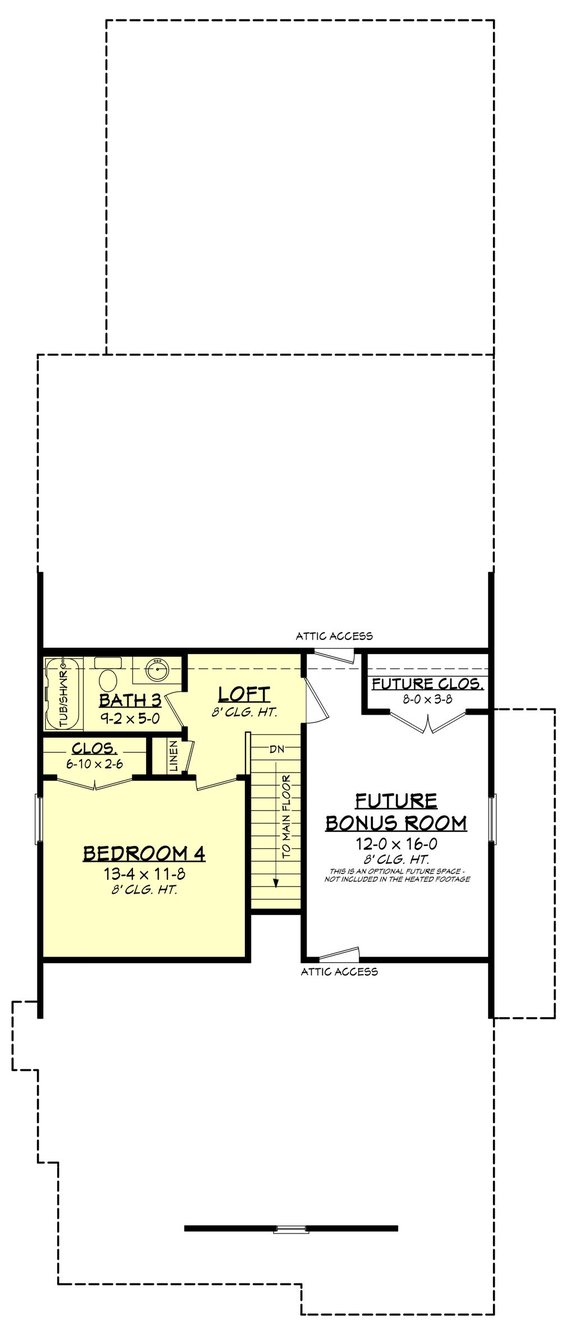 One-Story Cottage Design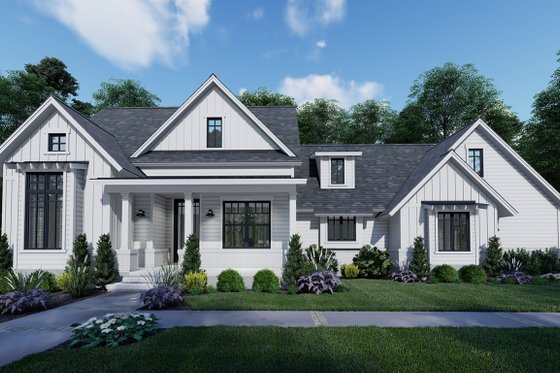 Plan 120-262
Here's a one-story cottage house plan that makes great use of space. The layout feels casual and open, with the main living areas flowing into one another. We love how the covered patio fits into the footprint of the home to give you outdoor living space without requiring a large piece of land. A bonus space upstairs can be used as a home office, game room, hobby space, and more.
Check out these top trends and design features from Builder Online's write-up of NAHB data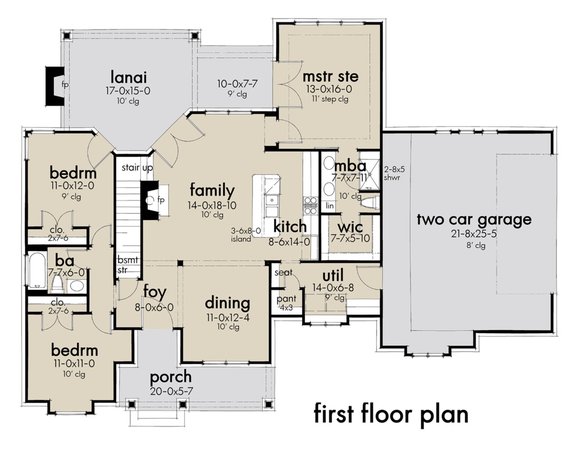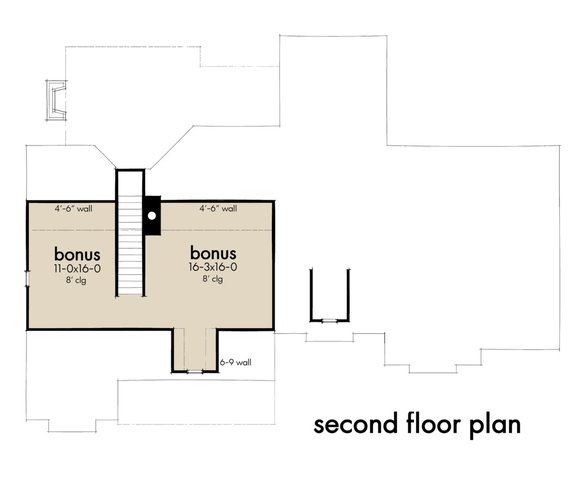 Craftsman-Inspired Cottage House Plan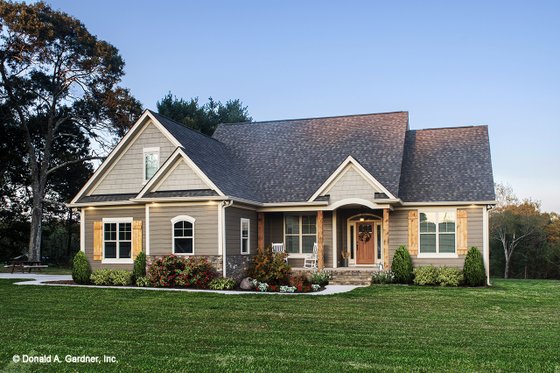 Plan 929-428
Explore beautiful photos of this Craftsman-inspired cottage house plan (and see the cute cottagecore decor in the dining room), which makes excellent use of space. The kitchen features an island with a cooktop on it, so you can carry on a conversation with family while preparing tasty treats for everyone. The master suite sits across the home from the other bedrooms for privacy and includes walk-in closets.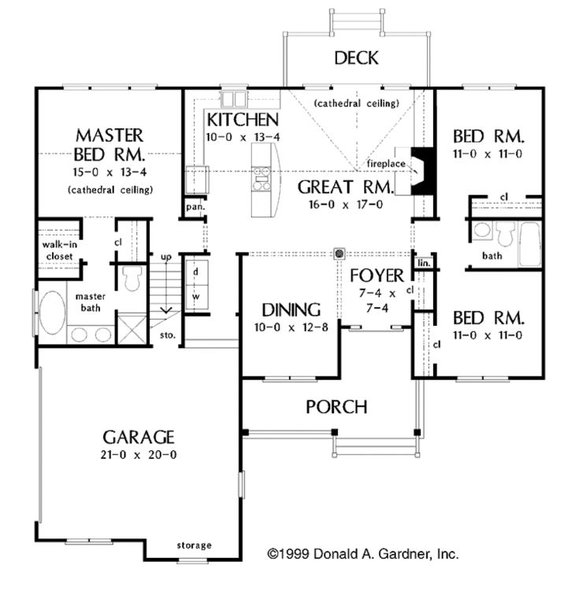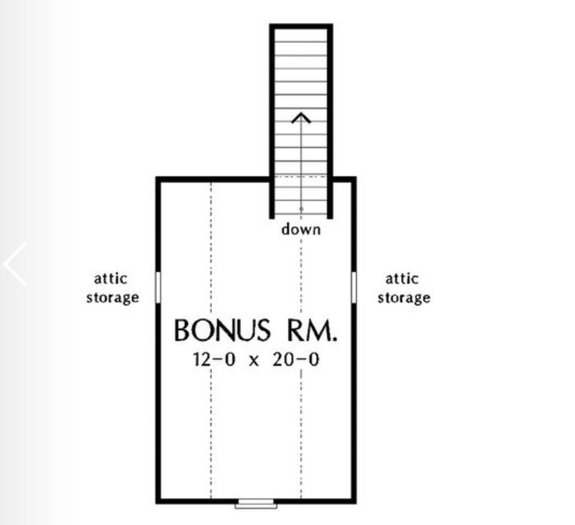 Bold Cottage Style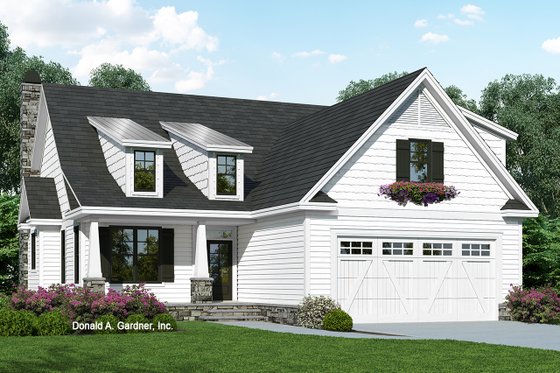 Plan 929-1093
Want bold, modern, cottage style? This stunning house plan stands out with double dormers and a cute front porch. Inside, the kitchen steals the show and flows to the great room. Other highlights include skylights in the great room and walk-in closets in all three bedrooms. A bonus room upstairs lets you expand later and can have its own bathroom.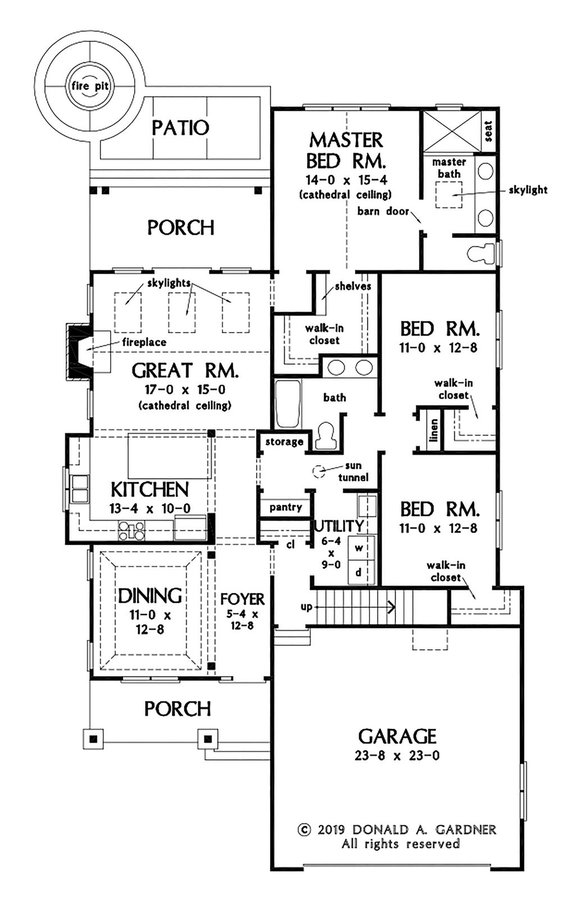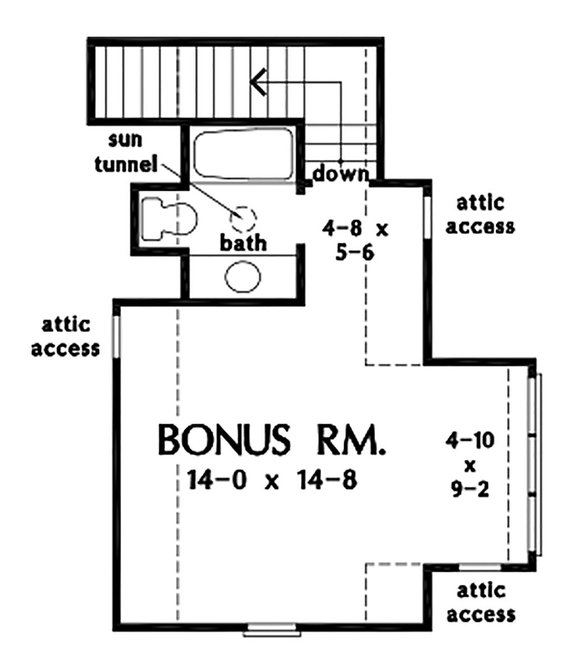 Narrow Lot House Design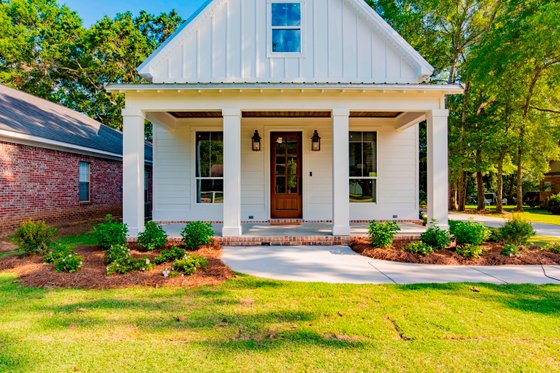 Plan 430-117
This cute cottage house plan fits nicely on a narrow lot. The open floor plan between the main living spaces creates seamless flow. When it's time to relax, sink into the tub in the private master bath. Upstairs, the spacious loft opens to all three bedrooms and the second full bath.


Cottage Home Design with Mudroom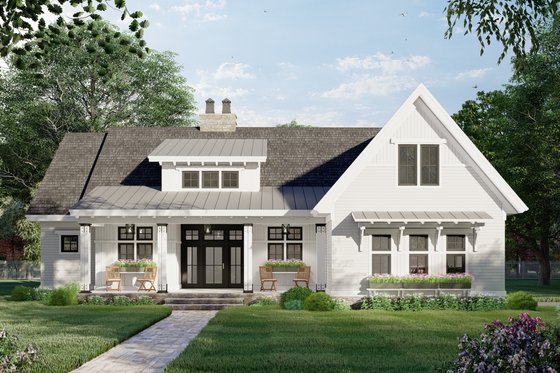 Plan 51-1169
This cool cottage house plan features tons of amenities with special style. Everything has a place in the mudroom near the front of the home. A fireplace warms the spacious great room, giving you a cozy place to relax when the weather is chilly. Enjoy hanging out at the kitchen's big island or head out to the rear porch (via sliding glass doors) after a long day.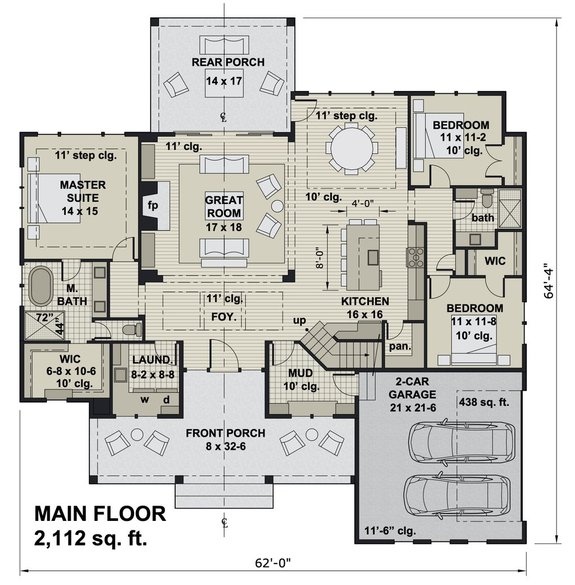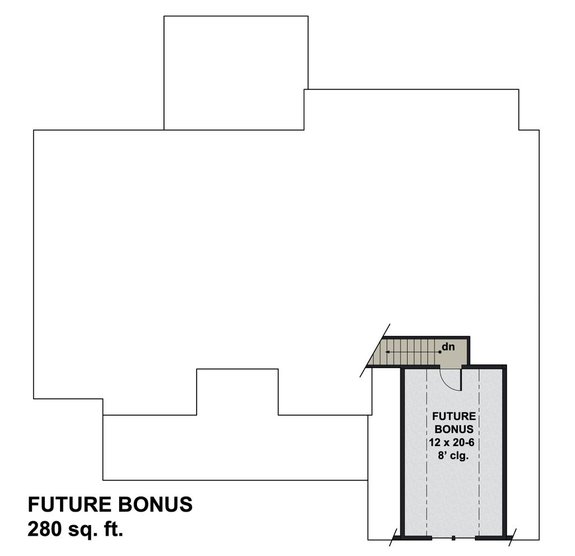 Charming Craftsman Cottage
Plan 120-174
This charming Craftsman cottage gives you the opportunity to expand now or later, with an optional walkout basement foundation that can hold a game room, guest suites, and access to a spacious lanai. On the main level, the open floor plan shows off the kitchen's big island. French doors in the family room and master suite open out to the outdoor living space (where a fireplace warms up cold evenings).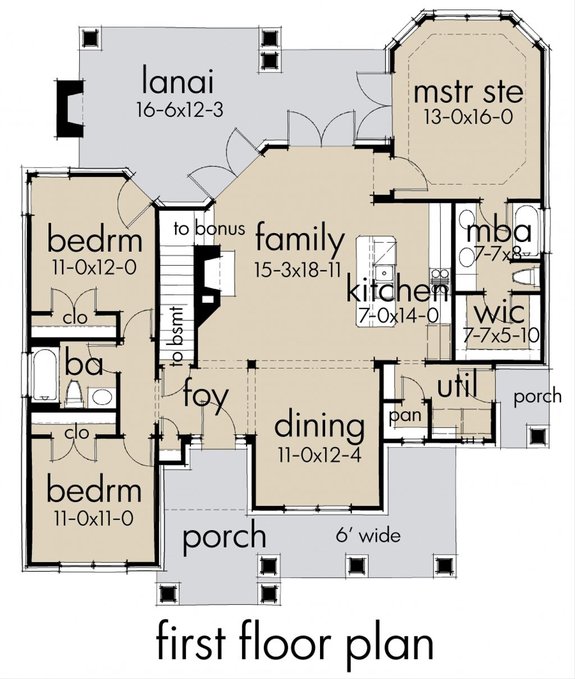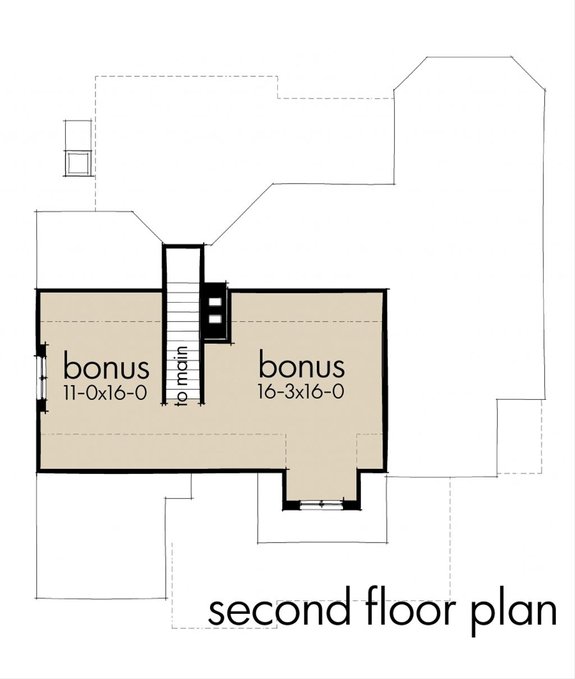 Farmhouse Style Cottage with Impressive Porches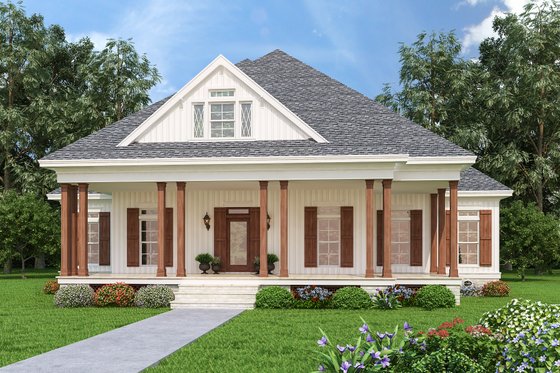 Plan 45-597
This adorable cottage offers impressive porches in front and back, giving you tons of room to kick back and relax. Inside, the open floor plan feels fresh and contemporary. What we love: the kitchen's big island, which opens to the living room and breakfast nook. Each bedroom features a walk-in closet.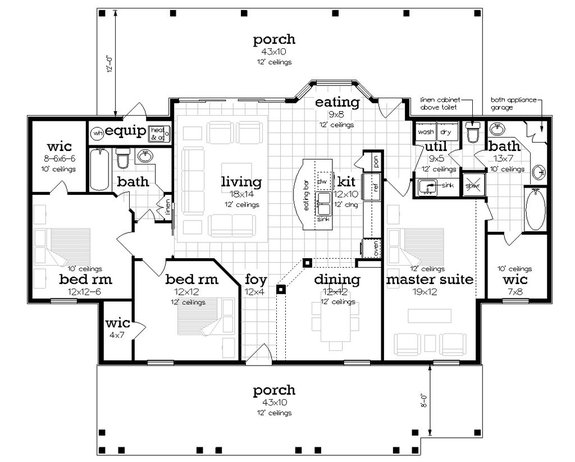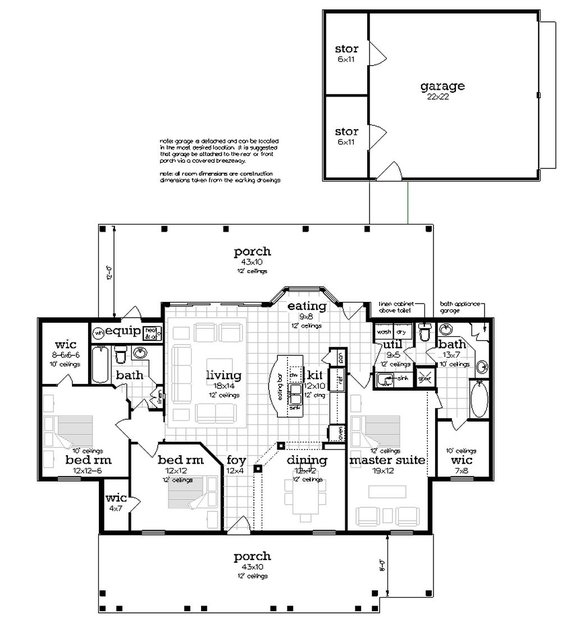 Welcoming Cottage House Plan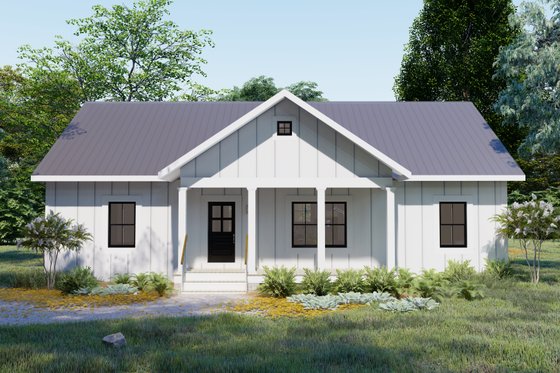 Plan 44-247
A cute front porch delivers a welcoming vibe to this cottage house plan. The main living areas are really open, including the island kitchen. Nice weather? The dining area opens out to the back porch for easy indoor-outdoor living. You'll love the spacious pantry and the big walk-in closet in the master suite.