by Jenny Clark
Here's the thing: it's often difficult to define what a "family home plan" is. Why? Because every family is unique. A blueprint that works beautifully for two parents and two young kids will likely not be so ideal for a family with four rowdy teenagers and a grandmother. Having said that, below are eight house designs that feature a variety of layouts, options, and family-friendly features, like game/rec rooms, guest suites, formal dining rooms, mudrooms, and more. Let's see if at least one of these cool designs speaks to your family's needs in particular!
Browse the Family Home Plans collection.
Open Floor Plan Modern Farmhouse with Photos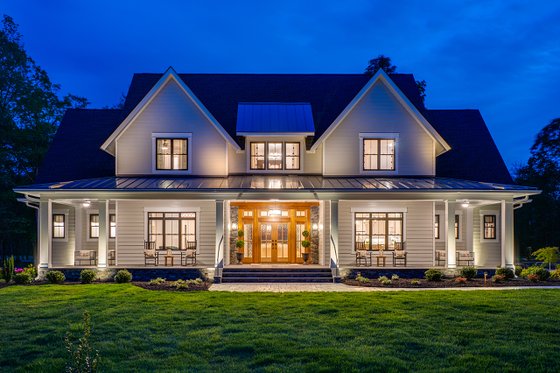 Plan 51-1160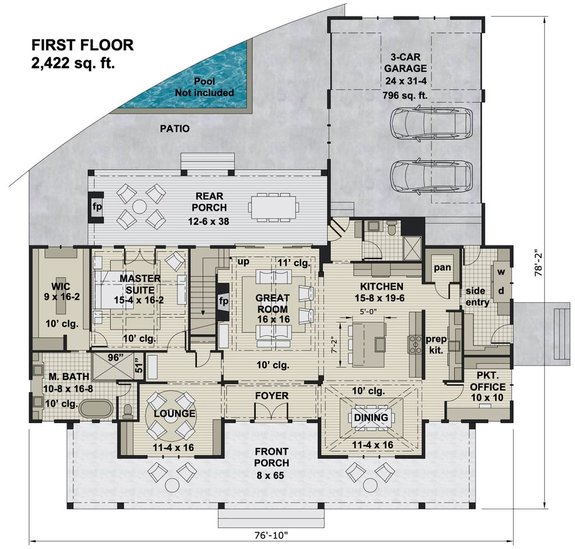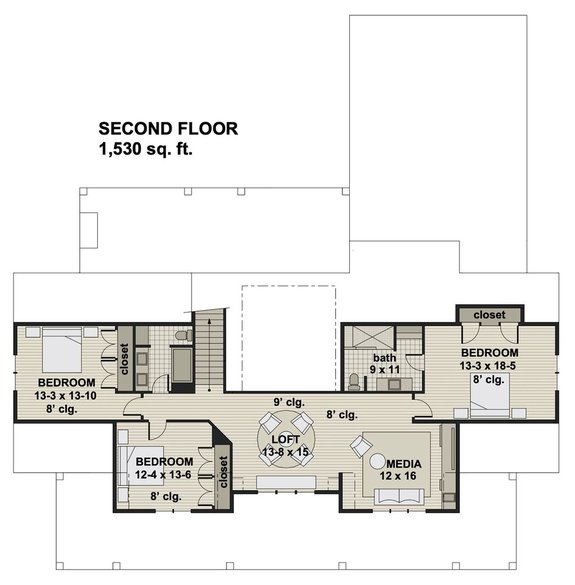 Isn't this plan just gorgeous? In addition to striking curb appeal, this floor plan sports an open layout, a pocket office, a kitchen island, extra prep space in the kitchen, and a mudroom. What's more, the primary bedroom suite sits on the main level, apart from the other three bedrooms, which live upstairs. Generally this type of layout is best for parents with older children who demand more privacy or a space to be rowdy that is tucked away from the main living quarters. Notice how the upstairs level also features a media area and a loft in which the upstairs dwellers can play games, watch movies, do homework, or just hang out. If you have one child or family member who is a little older than the rest, consider putting them in the upstairs bedroom that comes complete with its own private bathroom.
Narrow Beach Cottage Plan with Walkout Basement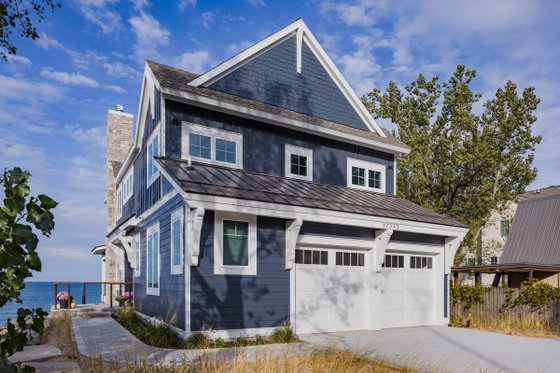 Plan 928-354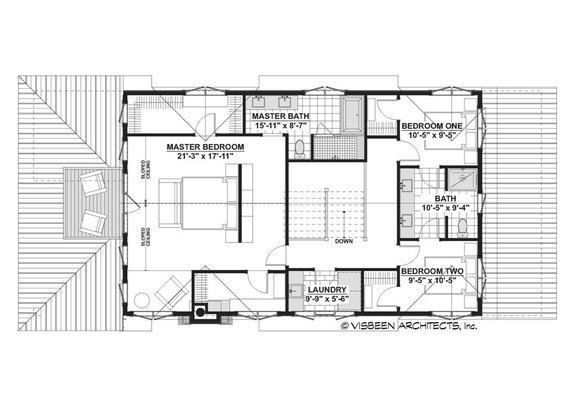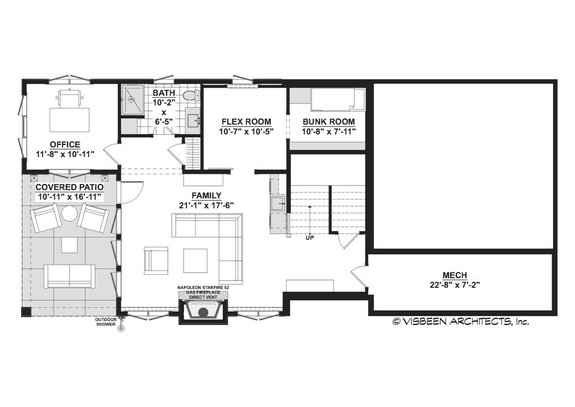 Meet The Lakewood, an exclusive luxury house design by Visbeen Architects. Only 30' 8'' wide, this beautiful layout features two living spaces—one on the main level, and one on the lower level—both of which boast a warm fireplace and access to outdoor living. The primary suite lives upstairs along with two other bedrooms, which could be used by younger children who need their parents/guardians close by. The laundry room also lives upstairs, for extra convenience.
Storage is another housing component families typically require, and this blueprint offers plenty! Check out the walk-in pantry in the kitchen fit with its own sink, as well as the lockers, benches, and coat closet just off the main entrance. The upstairs primary suite also boasts two walk-in closets. What's more, the lower level of the blueprint presents an office, a flex room, and a bunk room—any of which could potentially be used for extra storage, an extra bedroom, or simply to keep specific activities (e.g. working from home, exercising, or doing crafts with the kids) better organized and confined to a specific area.
Open Concept Luxury Ranch House Plan
Plan 430-190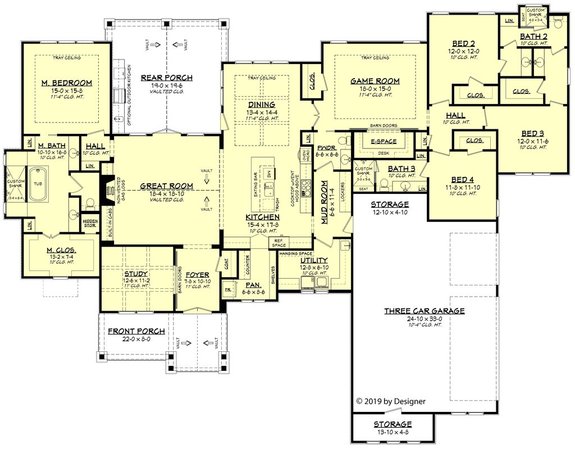 If you have a wide-enough lot and prefer single-level living to traipsing up and down stairs, this spacious open floor plan might be just what you're looking for. Notice how the primary suite lives (relatively) by itself on the left side of the property, while the secondary bedrooms (including one suite), a Jack and Jill bathroom, the game room and the e-space all live on the opposite side. This allows all parties (the primary suite dwellers and the secondary bedroom dwellers) to enjoy a degree of privacy from each other.
Other perks of this design include vaulted ceilings in the great room; an optional outdoor kitchen, a deluxe primary suite fit with a separate tub and custom shower, dual vanities, and extra privacy for the toilet; a study, which could be used as an office or homework area; and storage! Extra storage is marked in several locations throughout the design, including two separate areas in the garage, lockers in the mudroom, a walk-in pantry in the kitchen that offers a built-in counter and shelves, a walk-in primary suite closet, and three primary suite linen closets.
Country Farmhouse Plan with Wrap Around Porch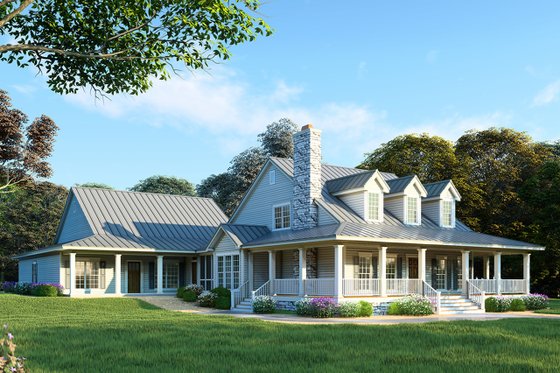 Plan 923-22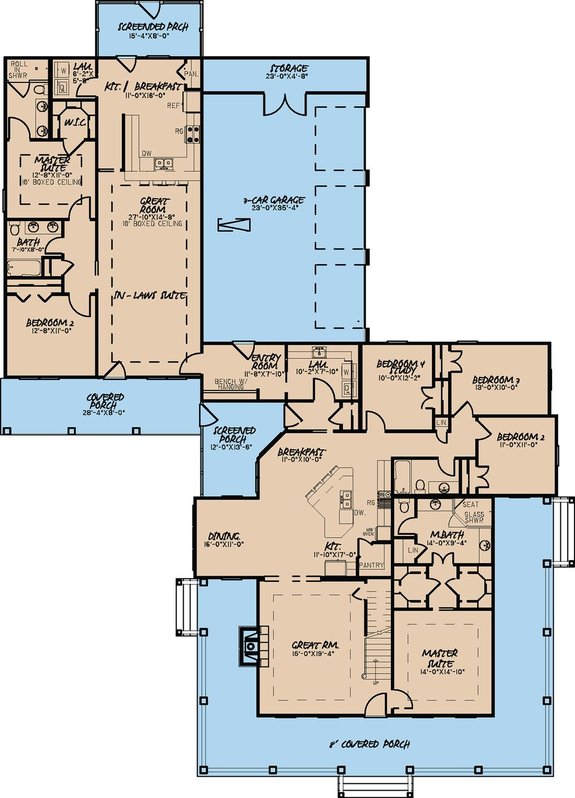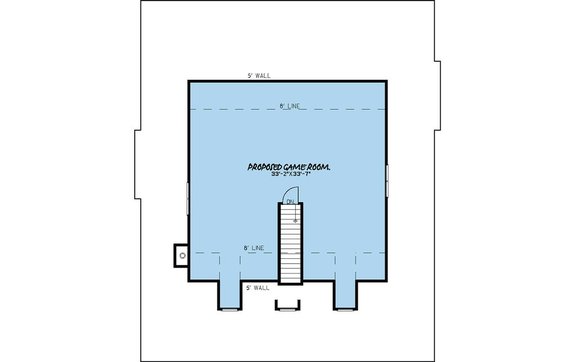 With a big wrap around porch and tons of warm, country curb appeal, it's hard to take your eyes off of this beautiful luxury farmhouse. Four bedrooms live within the main house, while two more live in the attached guest apartment (which sports its own private entrance). This type of design could work for a variety of family situations, such as: parents/guardians with kids and grandparents (the latter of whom would likely live in the guest apartment), or parents/guardians with kids plus an adult child and a grandchild.
Aside from the separate in law apartment, outdoor living is probably the most impressive feature of this blueprint. Even the guest apartment has its own covered front porch and screened rear porch. Meanwhile, the main house boasts a grand wrap around porch and a screened porch.
Read Now: Better Homes & Gardens' 7 Outdoor Living Trends That Will Be Huge in 2021
Other call-outs include: a fireplace-warmed great room, dual vanities in the primary suite, a mudroom with a built-in bench, a kitchen island, extra storage in the garage, and a bonus game room.
Classical House Plan with Wrap Around Porch + Big Balcony
Plan 930-526


If super-awesome outdoor living is on your must-have checklist, this plan from the Sater Design Collection is sure to please. At first glance, this layout looks like a mansion, but it's actually only 2,811 sq. ft. (not small, but not ginormous, either). On the main level, note the beautiful wrap around porch that hugs the dining room and great room, and the large semi-detached garage on the other side of the property. The kitchen offers plenty of counter space with an island and a peninsula, and there's even an elevator present should the stairs get to be too much to handle one day.
Three bedrooms live on the upper level, along with a study and loft. The primary suite boasts a cool stepped ceiling design, two walk-in closets, and a chic bathroom that sports a separate tub and shower and dual vanities. What's more, EACH bedroom (and the study!) enjoy access to the beautiful and luxurious wrap around balcony.
This design also comes with a basement foundation, which could be finished at the time the home is built, or down the road when the family wishes to expand.
Two Story Farmhouse Plan with Bonus In-law Suite Above Garage
Plan 928-10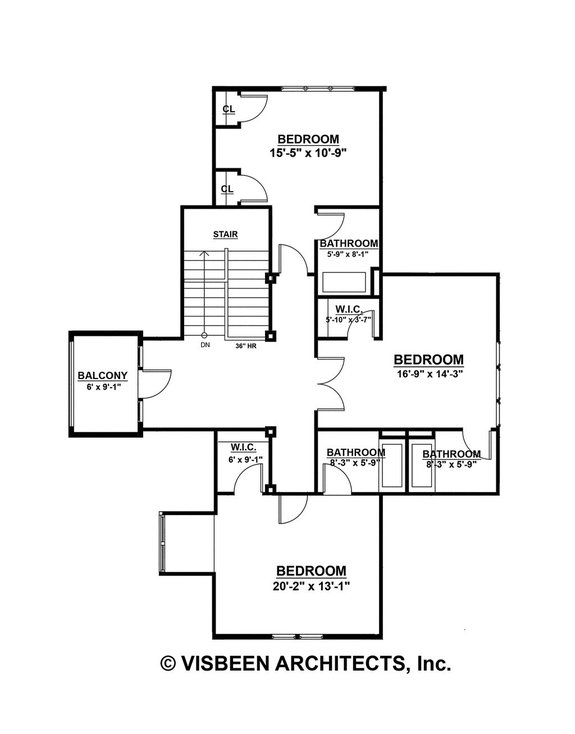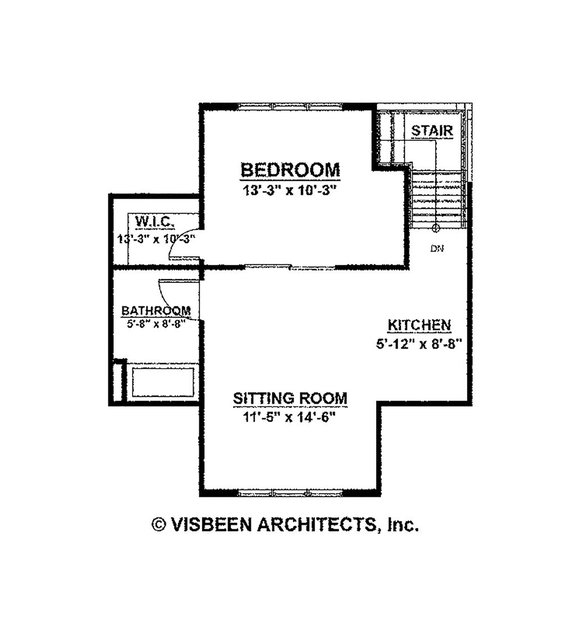 This chic layout by Visbeen Architects is known as The Williamsburg. The floor plan boasts four bedroom suites (one on the main level and three upstairs) and four-and-a-half bathrooms, plus an in-law apartment above the garage. The apartment would not have to be finished right away, so this design might be best for a growing family who suspects they'll need to expand past four bedrooms at a later date. It could also be used by the eldest child of the family, an aunt or uncle, a close family friend, a grandparent, etc.
On the main level, take note of the spacious open floor plan, the mudroom, and primary suite, which sports a walk-in closet, dual vanities, and a separate tub and shower. Outdoor living opportunities are also sprinkled all over this design, from the fireplace-warmed screened porch on the main level, to the balcony off the loft, upstairs.
Cool Duplex Plan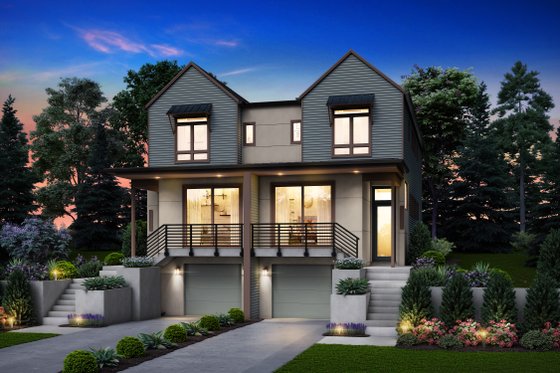 Plan 48-1021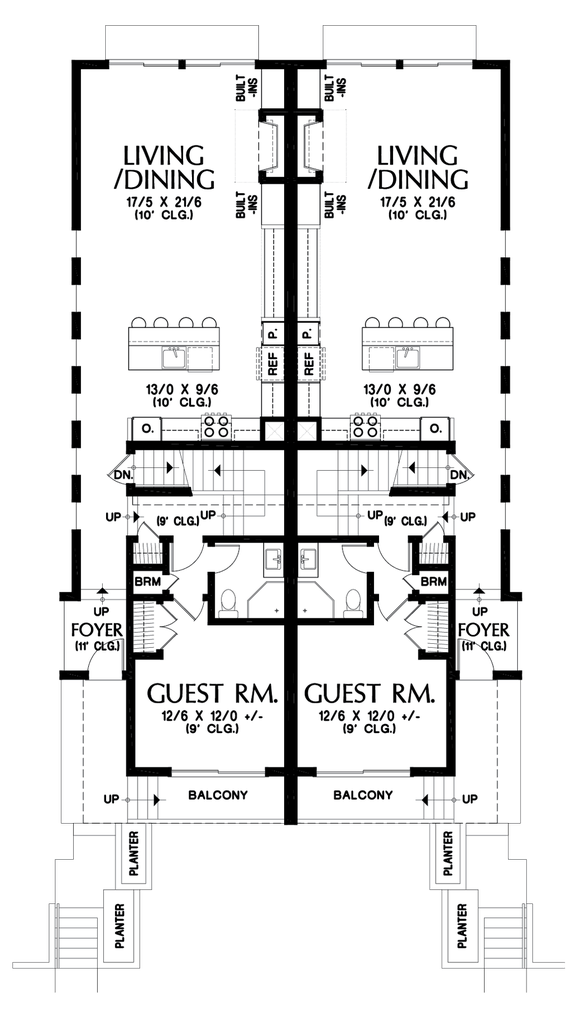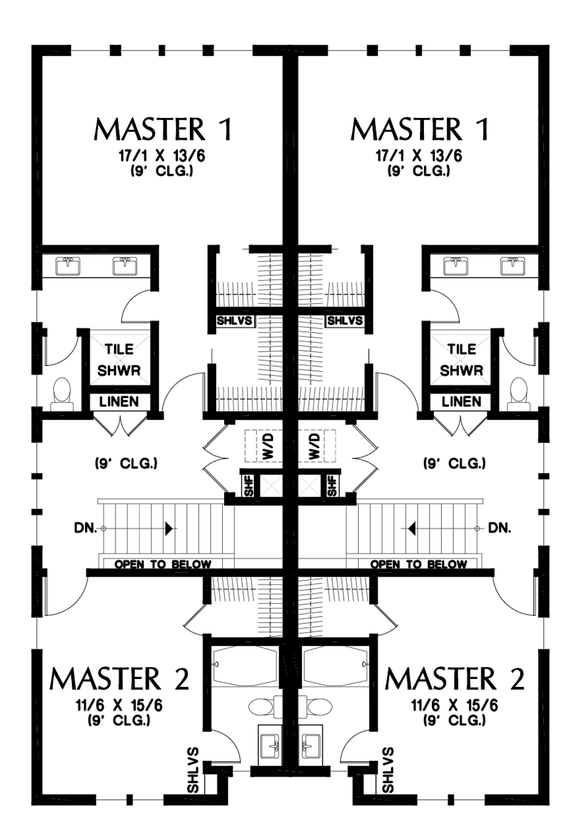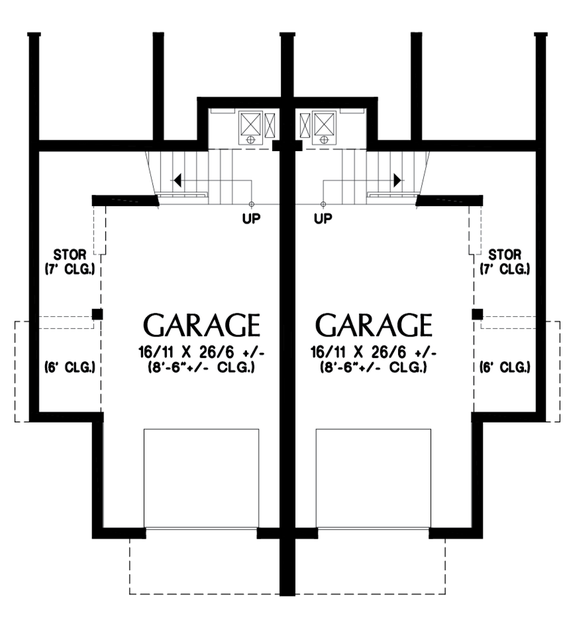 If you're looking to house two families who require a little extra privacy from each another, consider building a duplex plan. Each unit of this design sports a one-car garage with storage, an open layout, a kitchen island, a main-level guest suite with access to a balcony, and two upstairs primary suites. Note that the washer/dryer is also featured upstairs, between the two primary suites, for extra convenience. What's more, the design is only 38' wide, meaning this plan could work well in a more urban setting, or anywhere land is scarce.
Traditional Triplex Plan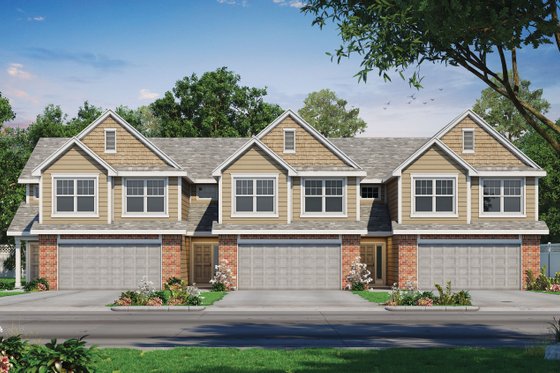 Plan 20-2356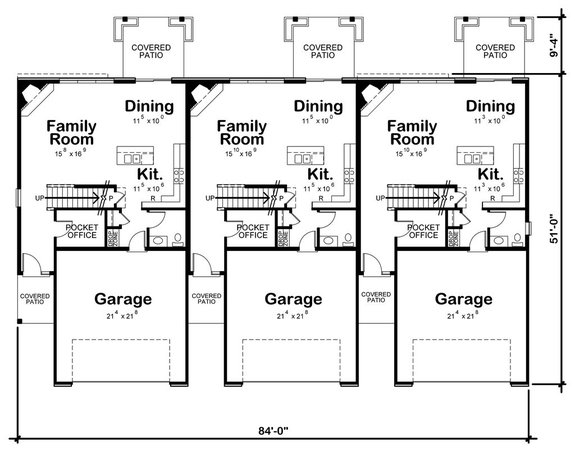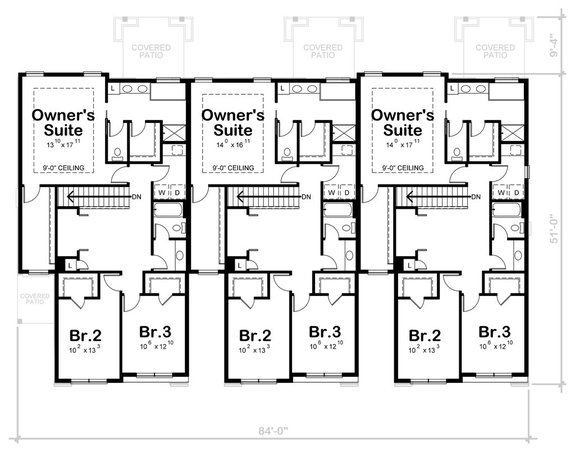 Need to house three families that each need a little extra privacy? Consider a triplex plan! Each unit of this design features three bedrooms, two-and-a-half baths, a two car garage, an open floor plan, a kitchen island, a pocket office, a fireplace, and a covered rear patio. What's more, each unit presents all of its bedrooms upstairs, a layout choice that's typically preferred by parents with younger kids, or anyone whose tastes tilt toward a more traditional interior design. Inside the primary suite, note the two sinks, two walk-in closets, separate tub and shower, and extra privacy for the toilet. Between the primary suite and the other two bedrooms lives the laundry room and a loft, which could be used for playing games, doing homework, watching TV, etc.
Explore more family home plans now!
FYI: If you find a plan that's almost perfect for you and your family, but not quite, let us know. All of our house designs can be modified. Common customizations include: adding or removing a bedroom, bathroom, or office; expanding or shrinking the garage; changing the footprint; or selecting an alternate framing or foundation option. Call 1-800-447-0027 to speak with an experienced Plan Advisor. We look forward to hearing from you!