The picturesque appeal of the bungalow style is all about casual comfort that reflects classic charm. These smaller Craftsman styles feel completely timeless.
Typically displaying wood, brick, stucco, or shingle, the bungalow boasts craftsmanship and a nod to simpler times. Wide front porches, built-ins, wood details, and historic charisma (Craftsman bungalows became popular in the first few decades of the 20th century), make the bungalow design style a fan-favorite. Many of them include a half story above, which gives you space for secondary bedrooms or room to expand later (depending on the floor plan).
We've rounded up some of our most popular and esteemed bungalow designs – you just might find a plan you want to make your own!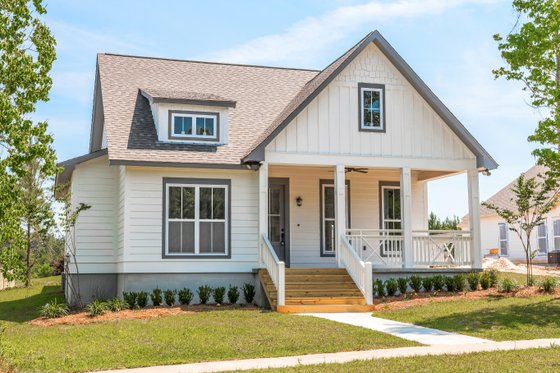 An open layout and sizable front and rear porches make this bungalow design (plan430-146) relaxed and fit for all kinds of families.
Cozy and inviting, this retreat provides plenty of space for friends and family to kick back and enjoy themselves after a long day. A convenient mudroom (with lockers!) just off the rear porch lends a helpful area for keeping the house clean and organized. With an over-sized closet, the master suite is spacious and luxurious. Yes please!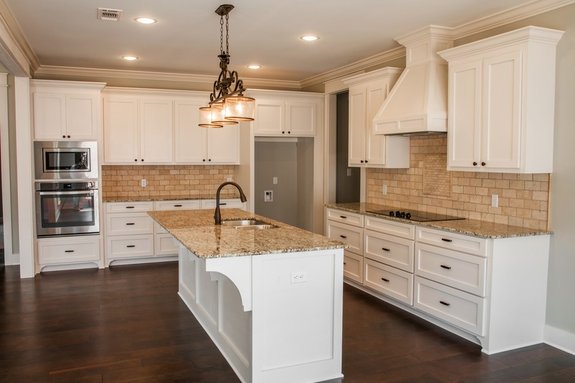 Bright and white, the kitchen (above) is loaded with features. The open space and generous island provide ample opportunities for entertaining friends and families. A wood hood range and shaker style cabinetry lend classic touches.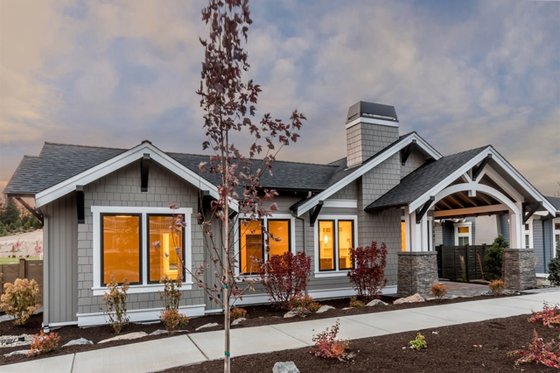 With craftsman-influenced features (wood siding, gable roofs, exposed eaves, front porch, tapered columns, stone details, and knee braces), this bungalow design (plan 895-82) is packed with rustic elegance and curb appeal. Easygoing and open, the interior layout us perfect for a growing family or aging in place.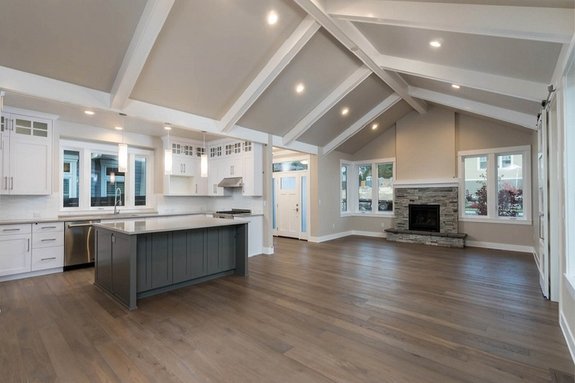 The living room opens to the kitchen and dining areas creating a simple, livable floor plan. Vaulted ceilings allow the space to feel larger than it actually is, while white wood beams contribute both a modern and comfy ambiance. A fireplace adds warmth and allows for cozy evenings.
Beginning with a generous front porch, this bungalow design (plan ) is detailed in comfort. On the exterior, a gable roof flanked by tapered columns, and glass panes in the upper third part of the front door, render a craftsman aesthetic to this home.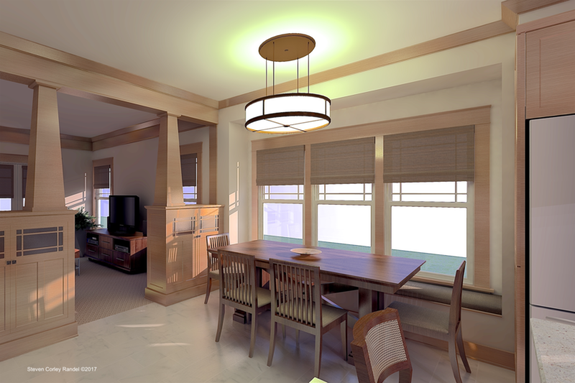 Inside, beautiful details such as a colonnade (above) separating the breakfast room and flex room (and contains built-in cabinetry for extra storage), or the built-in window seat/bench in the breakfast room (space saver), all make this plan cozy, elegant, and charming.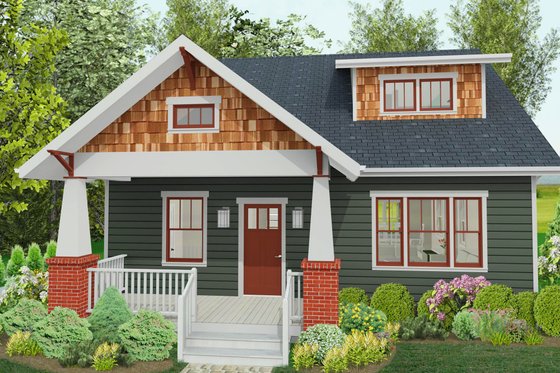 Plan 461-51 (above) is all about convenience and relaxation. The open layout between the main living areas and smart features (such as the mudroom and large kitchen island) make everyday life easier for busy homeowners.
A vast rear deck and wide front porch deliver a relaxed attitude and make outdoor entertaining a breeze. Bring on the porch hangs!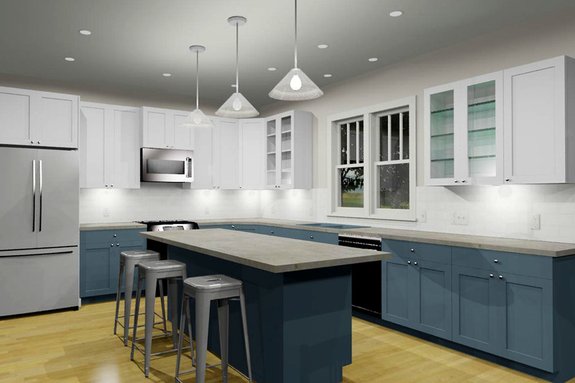 A spacious and stylish kitchen (above) make this home fit for the modern family and evokes contemporary touches.
Here's a warm and welcoming bungalow design (plan 48-666) that makes the most of its small (960 square feet) footprint. Open interior spaces allow this home to feel bigger than it actually is. A built-in guest bed and shelves maximizes space and storage options. Front and rear porches lend plenty of outdoor space and extended living.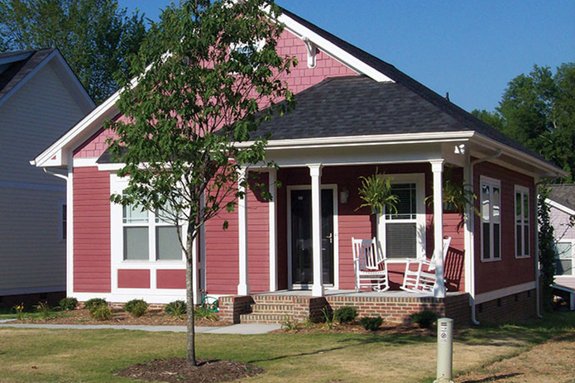 This compact bungalow design (plan 936-16) utilizes space with a free flowing interior floor plan. Numerous windows help the home feel open and airy, while front and rear porches act as little retreats on breezy summer nights.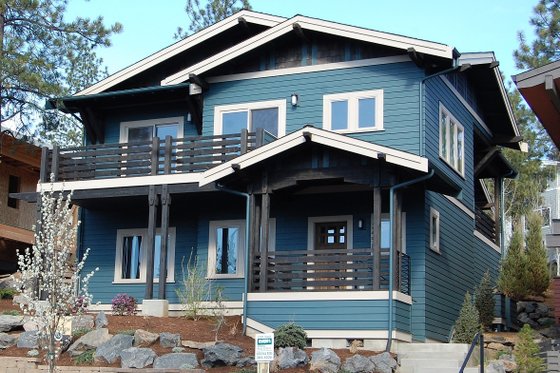 With two bedrooms and a flex space on the lower level, this breathtaking bungalow design (plan 895-89, above) boasts a unique floor plan.
An easygoing layout flows throughout the main level – where the living, dining, kitchen, mudroom, laundry, and master bedroom reside.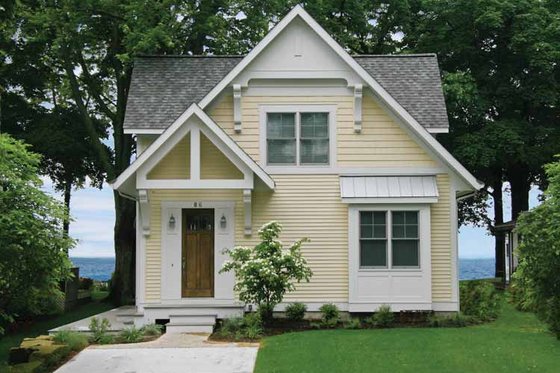 Here's a home (plan 928-191, above) that combines the comfort of a bungalow and the convenience of a contemporary (and open) floor plan. The ample rear patio is located just off the main living spaces, making it ideal for family gatherings. A split bedroom design grants owners extra privacy when needed.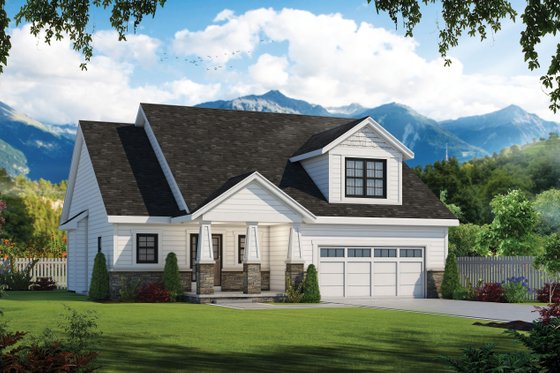 With just over 1,800 square feet of living space, this bungalow design (plan 20-2261, above) lives larger than it is with free-flowing interior spaces. High ceilings and a fireplace provides warmth and plenty of space for entertaining friends and family. A pocket office off the main entry implements a quiet spot for homeowners to work.
Just off the garage is a drop area and laundry room for added convenience. Owners can relax and enjoy a sip of their morning Joe on the rear covered patio.
Designed for a sloping lot, this bungalow design (plan 895-92) features a unique reversed floor plan (two bedrooms and a flex space are located on the lower level, while the master and main living areas reside on the main/upper level).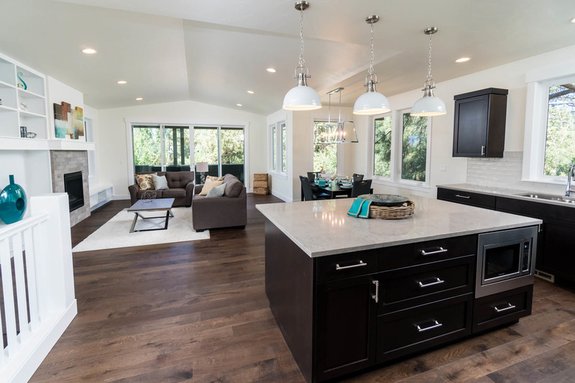 The heart of this home (plan 895-92) is the large kitchen (which features a hefty island), living, and dining spaces. All opening to one another, these rooms are perfect for livability and seamless entertaining.
Helpful for keeping the house clean and organized, an efficient mudroom is located next to the garage making everyday life easier for busy families. A split bedroom design helps with privacy and aging in place.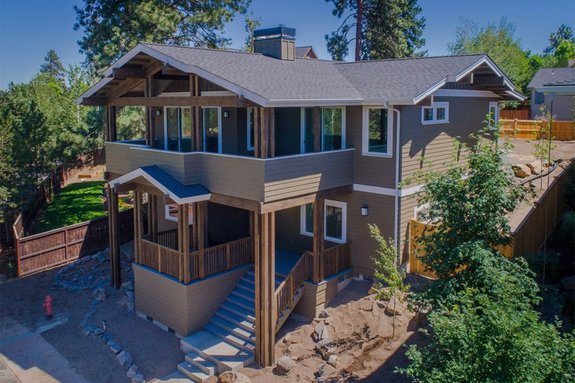 Thoughtfully placed windows invite light inside throughout the home, while multiple outdoor spaces (deck, porch, and courtyard, pictured above) allow homeowners to catch scenic views and take advantage of those summer breezes.
To see our collection of bungalow style homes, click here.
To view our Craftsman style plans, click here.