By Courtney Pittman
Spacious and bright, open floor plans bring a lot to the table when it comes to modern home design. Characterized by clean lines and efficiency, this house design style boasts a style that is effortless and livable. Here are some of our favorite open floor plans that we just can't get enough of.
Modern Farmhouse Plan with Stylish Interior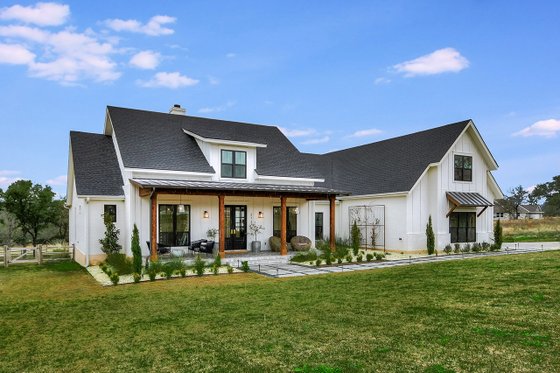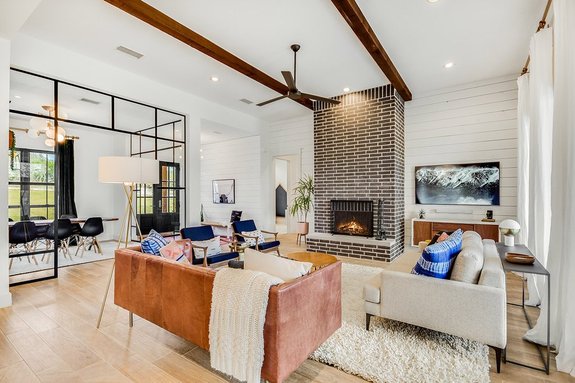 Plan 430-156
This contemporary version of a classic farmhouse design will draw all eyes to its stylish exterior. Better yet, the open floor plan inside feels fresh and modern. The kitchen gives you an island that overlooks the great room. Everything has a place in the walk-in pantry. Sound too good to be true? See for yourself!
Check out these 12 ways to make your open floor plan feel cozy from HGTV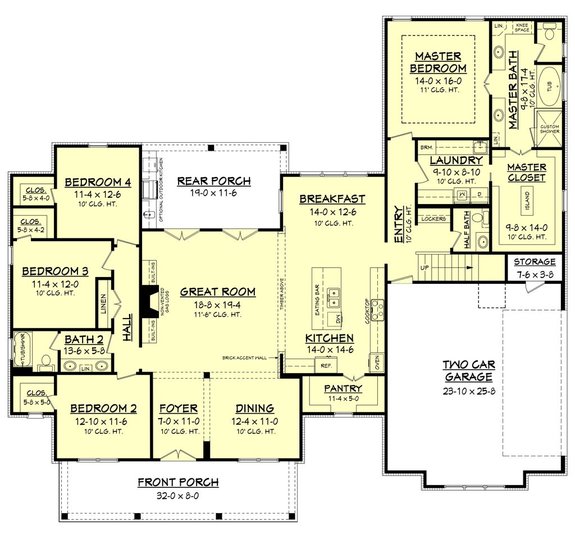 Bright and Airy Open Floor Plan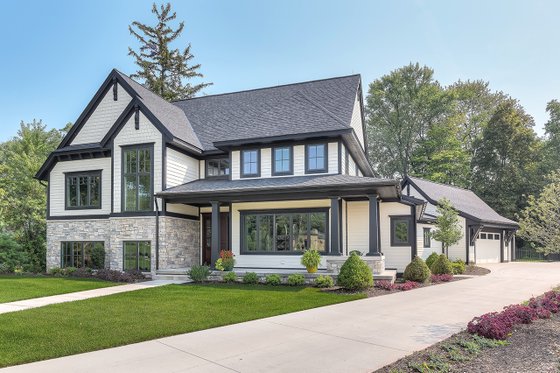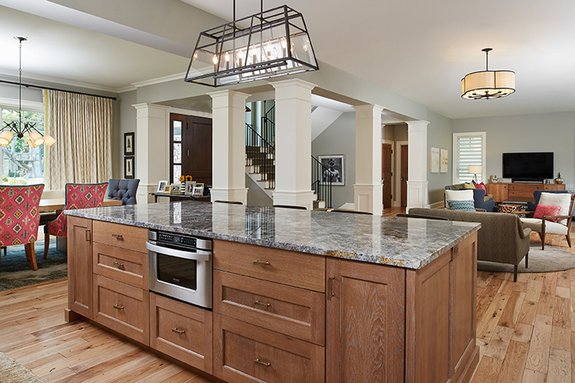 Plan 928-312
Graced with an abundance of windows, this house design (the Alexandria from Visbeen Architects) feels bright and airy. A farmhouse feel can be seen in the exterior's peaked roof, while the shingled accents reference the ever-popular Craftsman style. The open floor plan encourages convenience with an organic flow between the kitchen, dining, and living room.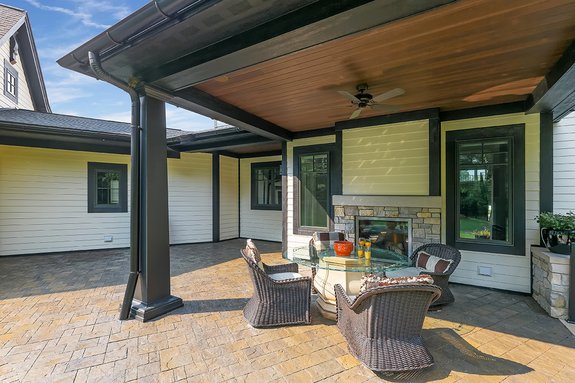 Also featured in this open floor plan is a convenient home management center perfect for keeping your family life organized on the floor plan's right side and a private study on the left, which lead to two patios, one covered and one open-air.
Discover these desk organization ideas from Good Housekeeping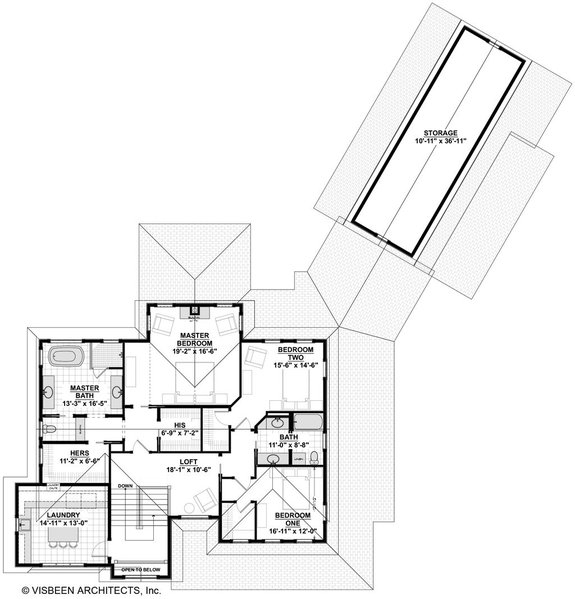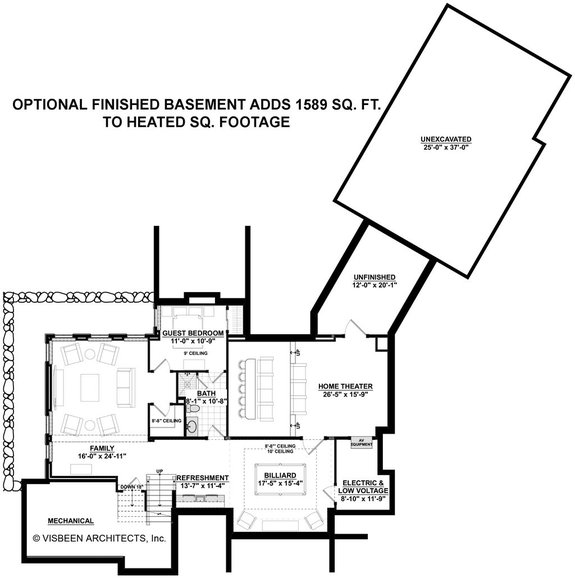 Breezy and Modern House Design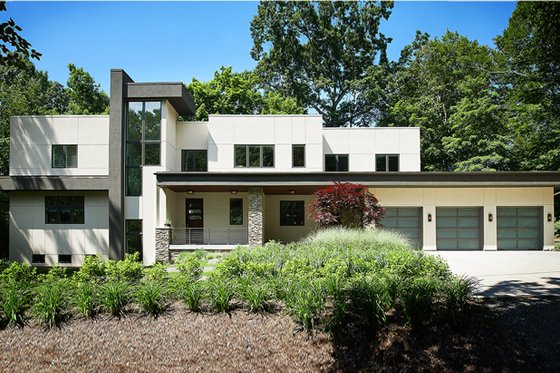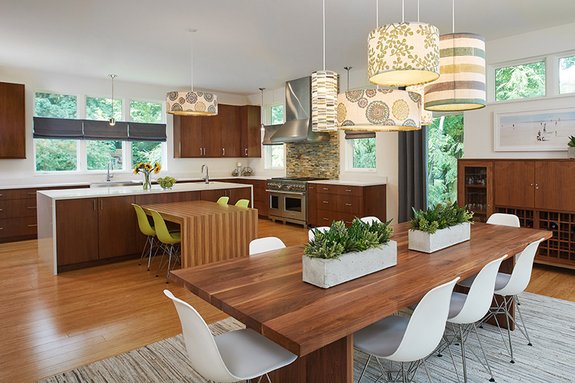 Plan 928-315
Here's a sleek and clean design that exudes luxury. Breezy and modern, this home plan is great for a growing family or homeowners who host and entertain regularly. An easy and open floor plan lends an effortless flow throughout the main living areas.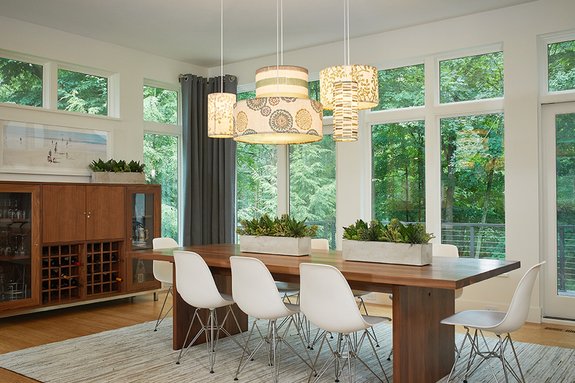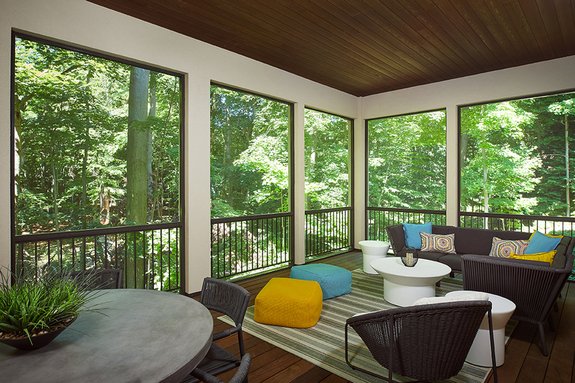 The views from this striking dining room are exceptional thanks to the vast glass windows. Other highlights in this modern design include: a three-car garage, spacious laundry room, a mudroom just off the garage, study on the first floor, playroom (could be used as extra office space, home theater, guest suite, etc.), and a screened porch.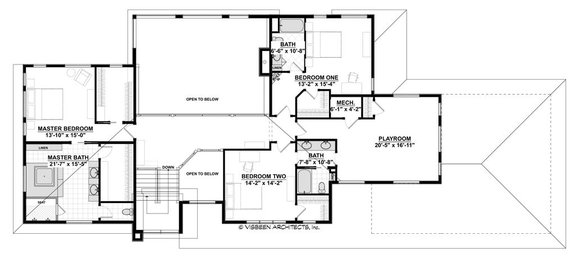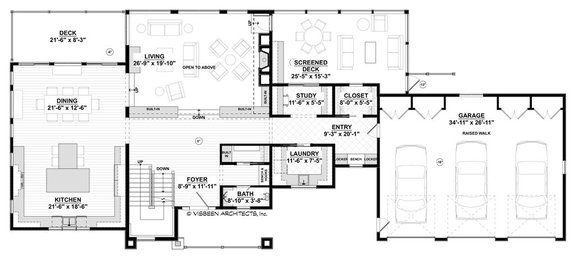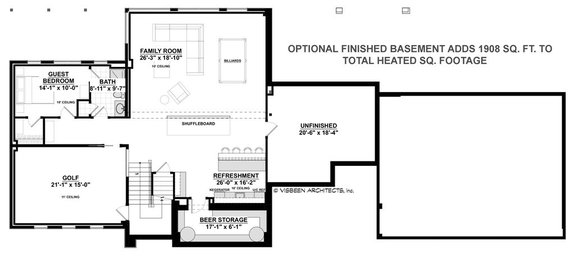 Craftsman House Plan with Open Floor Plan
Plan 1067-2
With excellent flow and an open floor plan, this exclusive Craftsman home plan combines old and new. The kitchen will become the center of activity, overlooking both the great room and the open dining room. Busy families will appreciate the extra-large pantry, which holds a desk and a freezer (in addition to shelving and counter space).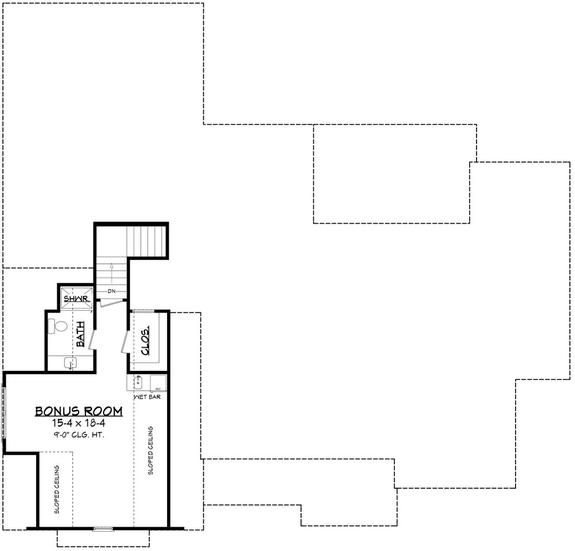 Contemporary House Design with Large Kitchen Island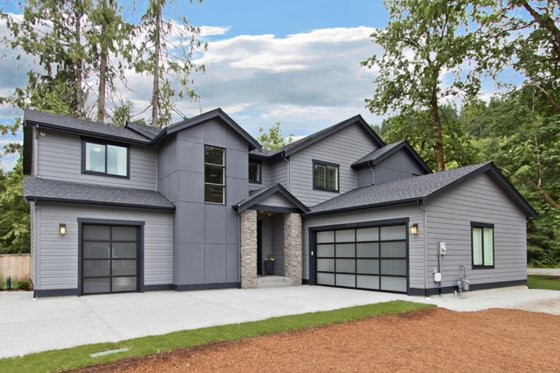 Plan 569-38
Inside and out, contemporary plan shows off with sleek lines and free-flowing interior spaces. A sizable (and stylish) kitchen island is the perfect gathering spot for family and friends. Warm up next to the cozy fireplace in the great room or kick back and relax in the outdoor living space just off the dining room.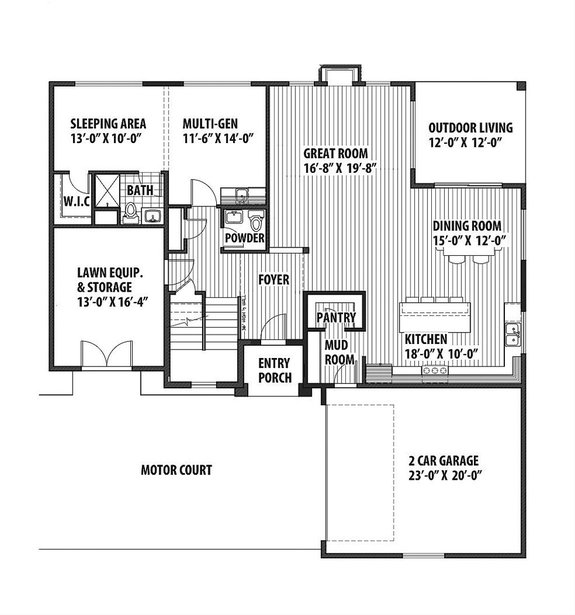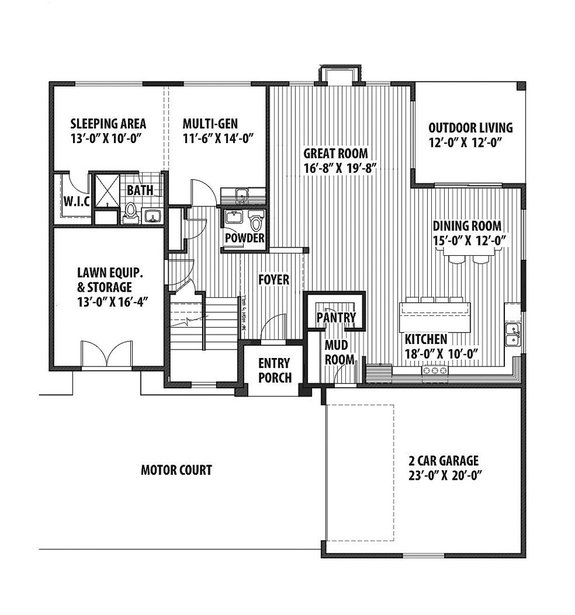 Farmhouse Design with Wood-Beamed Ceilings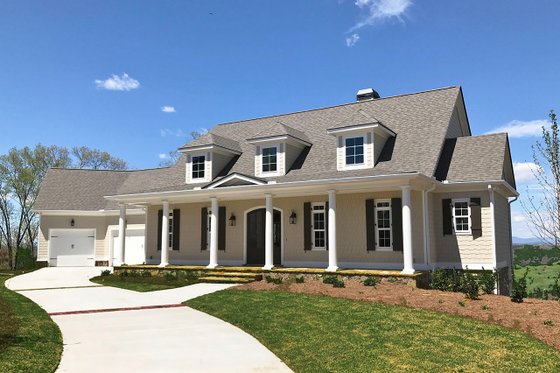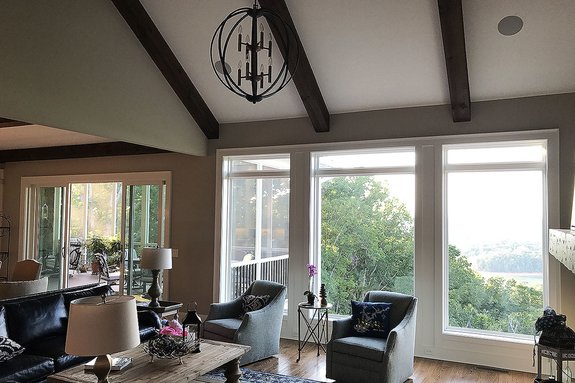 This farmhouse style home design features an open floor plan that encourages ease and function with effortless access to the outdoors (just off the dining room). Homeowners will swoon over the wood-beamed vaulted ceilings and stone fireplace in the great room.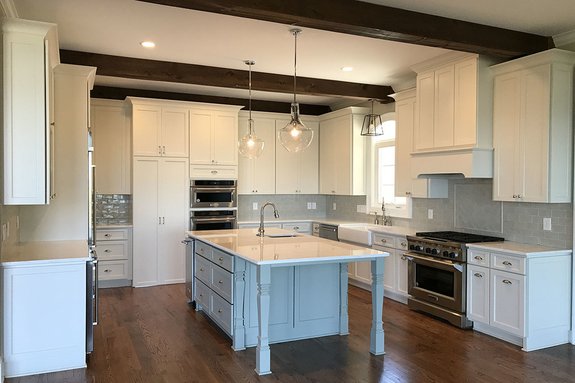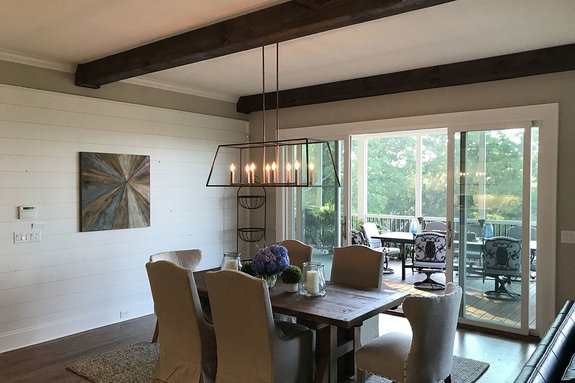 A spacious and stylish kitchen make this home fit for the modern family and adds contemporary touches. Decorative legs at the end of the kitchen island lend a vintage touch to the space. Sliding doors open to the exterior back porch, helping the home feel light and open.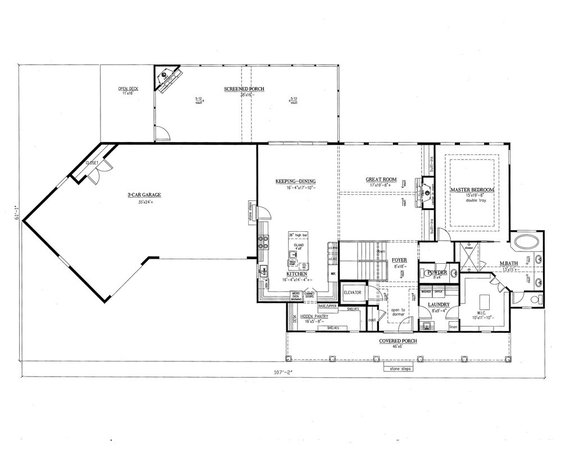 Modern Farmhouse Plan with Wrap Around Porch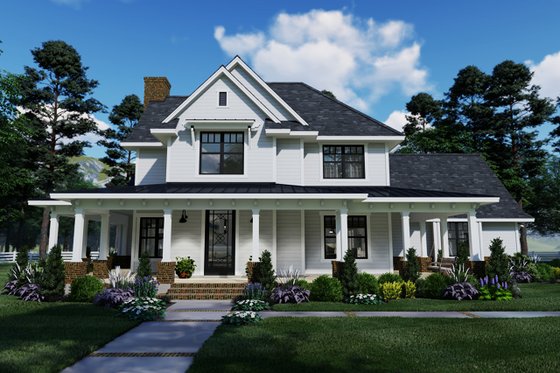 Plan 120-261
It's all about relaxing on the porch with this lovely modern farmhouse plan. But which porch? That's the question, since you've got a huge wrap around porch that goes all the way from the front to both sides, and then a terrace/barbecue porch in back with a stylish fireplace for outdoor fun. Inside, the kitchen takes center stage with a large island and a spacious walk-in pantry.